Day 2 of the Turnover 3 is almost down, and for the most part it's been pretty quiet. I made my position pretty cast-iron solid when I sent all the letters to tenants, so maybe they're going to take my words at face value for a change. So for the most part, we're all here, but work weary from the late hours. (I was here 7:30-6:00 last night and back at 7:30 this morning. The boss has been here at 6:00 for the past two weeks and leaving at 7:00 every night.) We've officially crossed the line from fatigue into delirium though, because we've spent all day laughing at things that really should make normal, well rested people furious, or at least frustrated.
Cleaners missed a whole building? Guffaws all around.
Painters walk over newly varnished hardwood? Laugh and a half.
Carpet layers show up 4 hours late? I think I just peed a little.
Nope. Nothing wrong with this management team…
I think Queen Inappropriate is about to have me committed because I haven't said one intelligent thing in like, a week.
me:  God, I need a nap.
 L'Inapropriate: haha…I'm still trying to name my dog. It's taking hours of research. *sigh*
 me:  Noogie.
 L'Inapropriate:  "Tela" and "Forbin" came from a particular song – One that was a thesis for one of the members. It's like 16 mini songs long and is this epic story. There are a bunch of characters in there– but the name I want next is Wilson, but Monsieur Innapropriate's not giving it up because Wilson is a golden.
 me:  Name him noogie.  It would be hilarious, because if you ever tried to give that dog a noogie, it would sit on you and snack on your face flesh.
L'Inappropriate:  negative
me:  Fine. I'll save that name for my Bernese Mountain Dog.
L'Inappropriate: Inappropriate Daughter wants one of those.
 me:  I love those fucking dogs. I would make a palanquin so that it could carry the cat everywhere.
When I suggested that to the cat though, he bit me. Clearly, not everyone is on board with this idea.
L'Inappropriate: ….. (for 3 hours)
Later in the day…
me:  This is so me right now.   —>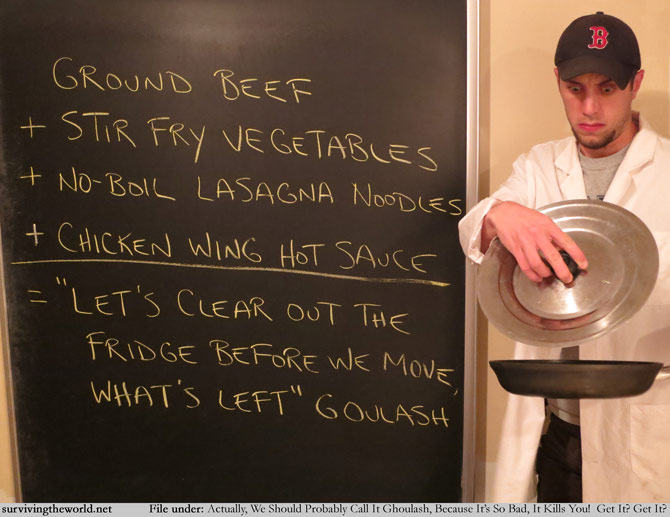 L'Innapropriate: haha…  awesome. We tend to just bring what's left in our pantry to our jobs
  and put the shit in the kitchen. When we left boston I took over 40 bottles of liquor (left over from BiC Party) to my job because I couldn't move it.
me: We gave our liquor to my brothers in law before we moved. They were incredibly grateful.  Did I spell grateful right? Greatful?  Fuck, I need a nap.
A young lady and her boyfriend came in to rent a parking space from me. At one point, he was looking in her purse for spare change and unraveled a 12″ long strand of blond hair from her cell phone.
Her: Don't laugh!
Me: Does he also make fun of you when you pull it out of your cleavage?
Her: Yes, but I don't have nearly as much cleavage as you, so it's a rare joke.
Him: Why are YOU allowed to look at her chest?!?
Me: Hahahahahahahaha!
Just a bit ago, a former tenant's mom came in to make a final payment.
Her: "You look pale. You need some sun."
Me: "… I much prefer my skin cancer-free and un-leathery, but some people aren't as afraid of premature aging."
Me, to L'Inappropriate: Apparently, she was offended. It's not like I called her leatherneck. I only implied it. A little.
L'Inappropriate: lol…I prefer the term 'fair.' I'm not as fair as you are, but my hair is a darker blonde than yours.
Me: Hah. I'm using that. "Thanks, Lizard Lips, but I like being the fairest of them all."
Me: Or was that not where you were going with that? Bwahahahaha!
Me: I don't know why this is so funny to me. I was just insulted by a walking handbag…
Move-in is tomorrow. Endgame, bitches. Please, let me wake up tomorrow with the ability to light people on fire with a dirty look…